Assistant Professor Recipient of 2021 AFAR Grant Award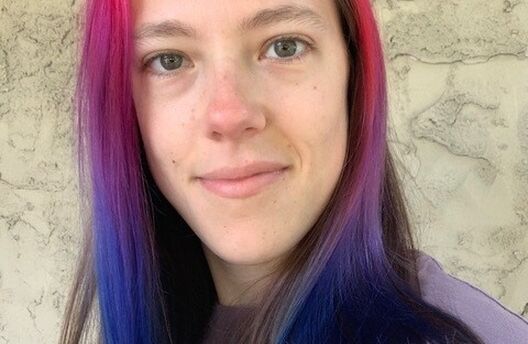 Annika Barber, Ph.D., assistant professor of Molecular Biology and Biochemistry and member faculty of the Waksman Institute of Microbiology, has been selected as a recipient of the 2021 Glenn Foundation for Medical Research and American Federation for Aging Research Grant for Junior Faculty. The mission of the program is to support and advance healthy aging through biomedical research. This 2-year award supports projects concerned with understanding the fundamental biology of aging, rather than disease-specific research. According to their website, GFMR and AFAR grantees' cutting-edge research will help us live healthier, longer lives.
Dr. Barber's proposal investigates how aging and dietary stress interact to alter the way our bodies keep time:
Age and high-fat diet interact to accelerate the degradation of circadian output signals in Drosophila melanogaster
As people age, their daily rhythms of activity can become disorganized; this can lead to chronic sleep issues and may contribute to the onset and progression of diseases of aging. Daily rhythms of activity are coordinated by a master circadian clock in the brain, which serves as a pacemaker for molecular clocks in every tissue of the body. These molecular clocks keep organisms in sync with the environment and coordinate the timing of physiological activity across organ systems. Both aging and nutritional stress, such as consuming a high-fat diet, can lead to "out of sync" clocks between different organs, contributing to metabolic disorders of aging and disrupted daily activity patterns. Dr. Barber's research investigates how aging and dietary stress interact to alter the way our bodies keep time. This basic research will eventually aid in identifying pharmacological, dietary and lifestyle chronotherapies to improve quality of life into old age.
Congratulations, Dr. Barber!
---