Our History
Dr. Selman Waksman made significant contributions to society and Rutgers. In 1944, his team discovered several "antibiotics."  In 1951, from the royalties of their patents, he created the Waksman Foundation for Microbiology and funded the construction of the Institute of Microbiology on Rutgers, Busch Campus in Piscataway, NJ. In 1952, he won the Nobel Prize in Medicine. In 1973, Rutgers renamed the Institute in his honor following his death. In 1985, the American Chemical Society (ACS) named Waksman Institute as a National Historic Chemical Landmark.
About Waksman
Although the Institute focuses on fundamental questions in microbial, animal, and plant research, it continues to engage in extensive technology transfer to push the frontiers of scientific discovery. Topics include morphogenesis, sustainable energy, cancer, fertility, congenital disabilities, neurologic disorders, nutrition and drug-resistance of infectious diseases.
Core Facilities provide scientists with access to state-of-the-art instrumentation and technology with which to expand and attain their research endeavors. Our facilities are available to scientists interested in specific areas of expertise and offer high-quality services to both internal and external clients.
The Faculty takes an active role in supporting the educational mission of Rutgers University through the teaching and training of students at the undergraduate, graduate and high school levels. Our Faculty hold joint appointments in several academic departments at Rutgers University including:
Molecular Biology and Biochemistry
Chemistry and Chemical Biology 
Genetics
Plant Biology and Pathology
The administrative team works closely with the faculty to support operations, information technology, human resources, and sponsored awards. People Directory
The Waksman Endowment, along with research grants, gifts from private foundations and individuals, and the State of New Jersey, support the Institute's endeavor to provide valuable resources and enhance research initiatives: assist in attracting top faculty, increase funding opportunities for student researchers, and support for the Institute's operational needs. 
Annual Report
Annual Report 2021 (2.7MB)
Annual Report 2020 (2.3 MB)
Annual Report 2019 (2.6 MB)
Annual Report 2018 (3.8 MB)
Annual Report 2017 (2 MB)
Annual Report 2016 (3.1 MB)
Waksman Research Fund 
Research Opportunities - Seminars and Academic Innovation
In contribution of our direct operating budget, your support enables the Institute to host lecturers and speakers from leading research institutions, to meet the immediate academic needs of faculty and to create pathways that foster and inspire innovation.
Endowed Chairs and Professorships
Chairs Molecular Genetics and Plant Molecular Genetics
The highest honor the university can bestow upon faculty, endowed chairs enable Waksman Institute to compete for scholars who are in high demand around the country and the world.
Selman Waksman Endowed Chair of Molecular Genetics
Joachim Messing Endowed Chair of Plant Molecular Genetics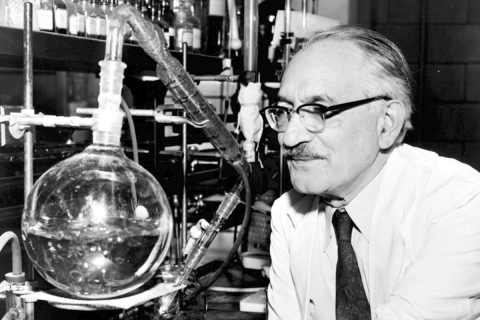 Endowed Chairs and Professorships
Get Involved
Consider contributing to our efforts by making a gift.
Thank you for your support.
Make a Gift
Waksman Student Scholars Program (WSSP)
Outreach Opportunities
Provides authentic research in microbiology and bioinformatics opportunities for local high school students and their biology teachers. By actually doing science, students gain an understanding of how science operates and are encouraged to continue their education and careers in a science discipline.  A video of an overview of WSSP can be found here.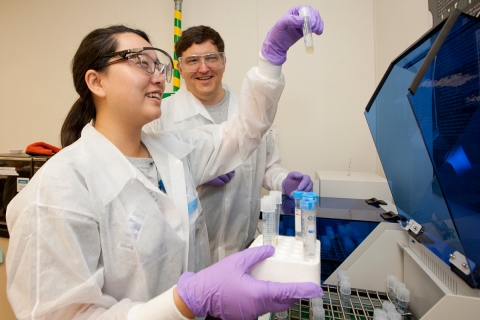 Waksman Student Scholars Program (WSSP)
Waksman Research Fellowships
Undergraduate Summer Research Fellowship
Stipend for mentored research projects during the summer.
 
Predoctoral Fellowship & Postdoctoral Fellowship
Funding opportunities for predoctoral candidates up to a maximum of four years, and postdoctoral applicants up to one year.

Applicants are evaluated by faculty committee.
Waksman Research Fellowships