Joachim Messing Obituary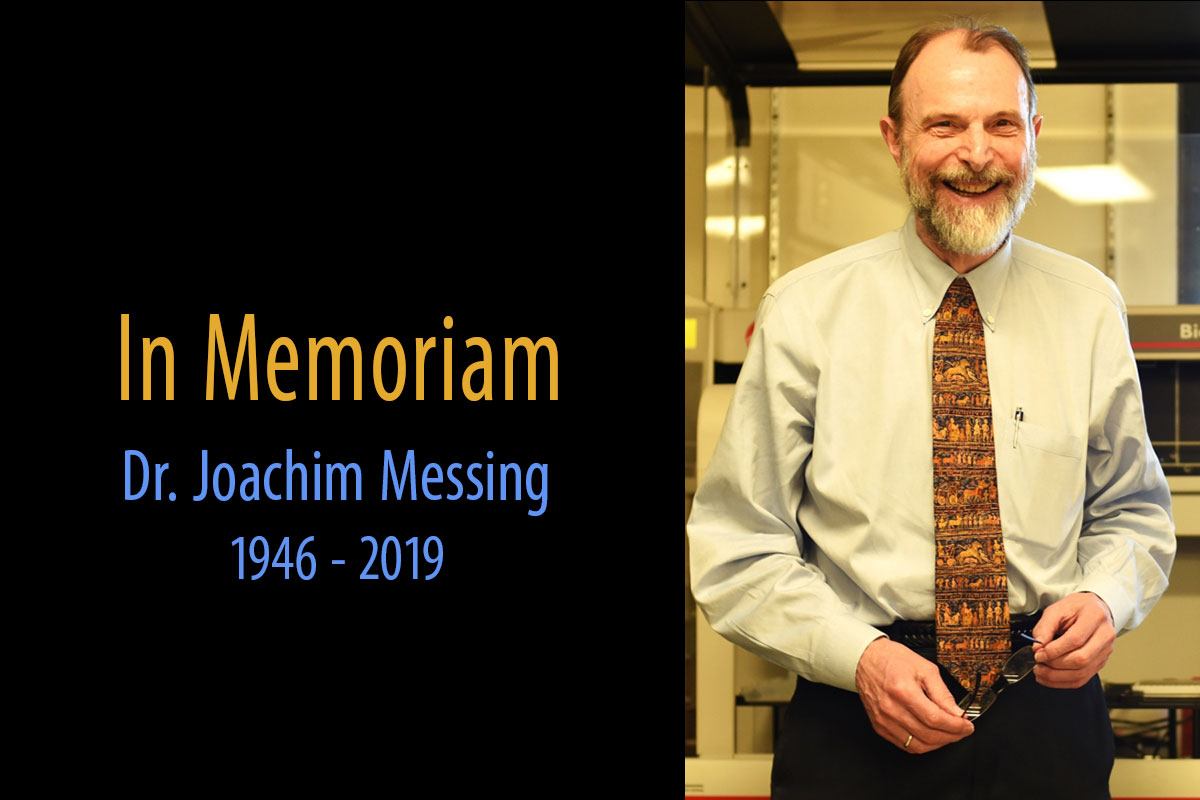 Joachim Messing
September 10, 1946, Duisburg, Germany
September 13, 2019, Franklin Twp, Somerset, NJ, USA
Joachim (Jo) Messing, the Selman A. Waksman Professor of Molecular Genetics, University Distinguished Professor, and long-time director of the Waksman Institute at Rutgers University, has died at age 73.  Messing made pioneering and foundational contributions that underpin the modern fields of genetics, genomics, and evolutionary biology.  He invented "shotgun" sequencing of DNA, an approach that vastly empowered the advance of the genomic era of biology.  The tools he created and distributed widely without restrictions put the sequencing of DNA in everyone's hands and led to its automation and in time its industrialization.  His work fueled both fundamental and applied applications that have been transformative globally in agriculture, medicine, and the basic sciences.
After undergraduate and post-baccalaureate studies in Germany, Messing arrived in the US in 1978, just as the early science of modern molecular biology and the tools of recombinant DNA and cloning were coming into full bloom.  He landed as a post-doctoral research associate at the University of California-Davis where he completed development (started in Germany at the Max Planck Institute of Biochemistry) of a complete toolkit, providing vectors that made cloning straightforward, primers, screening tools, bacterial strains, and computational methods needed for his innovative approach to DNA sequencing.  He then, working with a team led by Bob Shepherd in plant pathology at UCDavis provided a powerful demonstration of his approach in the complete sequencing of an infectious clone of the double-stranded DNA of the plant retrovirus, cauliflower mosaic virus.
Messing's contributions enabled genome sequencing from viruses to tumors, from crop plants to humans.  Industries have been built on the foundations that he laid; in the life sciences, every company from seeds to pharmaceuticals, every university research laboratory, and the work of thousands of entrepreneurs attracting billions in investment owe their origins, their methods, their products, and their success to the inventive mind, the dogged work ethic and the remarkable generosity of Jo Messing.  He was the most highly cited author in all of the sciences in the decade of the 1980s. 
Messing was born in Duisburg, Germany on September 10th, 1946, to Martha and Heinrich Messing. The eldest of three children; his mother was a homemaker and his father, a mason, owned a construction company.  Duisburg, a major industrial center in the German war effort, was severely damaged by Allied bombing.  Life was not easy, but he was inquisitive and determined and was the first in the family to go to college. This was also a time in which his love for travel blossomed; he biked through England on his own at 16, and twice traveled around the world, reaching the World's Fair in Osaka in 1970.  While earning a B.S. in pharmacy (1965-1968), he worked at the Deutsche Opera am Rhein developing this lifelong passion for Opera. Messing studied Pharmacology at the Free University of Berlin from 1968-1971(M.S.). Here he organized the First International Pharmacy Conference in Berlin after convincing Schering AG and independent pharmacies of Germany to provide the funding. 
1971 was a pivotal year in Jo Messing's life; he met the love of his life Rita and he began his doctoral studies on the replication of DNA plasmids under Feodor Lynen and Peter Hofschneider at the Max Planck Institute for Cellular Chemistry in München.  In 1975 he and Rita were married and he received his doctorate degree from the Ludwig Maximilian University of Munich in Biochemistry in 1975. He stayed as a research fellow at the Max Planck Institute until 1978, when he moved to UCDavis as a research associate. The same year his son   Simon was born. He joined the faculty at the University of Minnesota-Twin Cities as an assistant professor of biochemistry in 1980, and by 1984 was a full professor there.  He arrived at Rutgers University-New Brunswick in 1985 as research director of the Waksman Institute and in 1988 became its director, the position he held at the time of his death on September 13, 2019.  He became a US citizen in 1994.
At Rutgers, in addition to his leadership of the Waksman Institute, Messing made many important contributions to the University.  He started and led departments, became an influential senior academic leader, and participated in innumerable ways that benefited and contributed to the university's growth and stature. 
He led also a highly productive laboratory of his own, focused in recent years on plant genetic improvement, notably the sequencing of the genomes of several crop species (maize, rice, sorghum).  His work contributed to improvement in nutrition, pest and disease resistance, and agronomic traits. 
In addition to his roles at Rutgers, Messing was the recipient of many awards and honors.  He was elected a Fellow of the American Association for the Advancement of Science in 2002.  He led the team awarded World Technology Award in Biochemistry in 2003 and the USDA Secretary's Honors Award in 2004.  He was named a member of the German National Academy of Sciences Leopoldina (2007).  He was awarded the Wolf Prize in Agriculture (2013) and a member of the US National Academy of Sciences (2015).  He was also a Fellow of the American Academy of Microbiology (2015) and the American Academy of Arts and Sciences (2016).
Messing's life was one of many achievements and a few ironies.  Amongst the latter was his attendance, at age 23, at a summer science conference in Lindau in 1970.  A treasured remembrance from that conference is a now-faded photograph of Jo standing behind Selman A. Waksman, the winner of the 1952 Nobel Prize in Physiology or Medicine and a long-time Rutgers faculty member.  It was with funds from the prize and other sources that Waksman built the first building of the Institute that bears his name and of which Messing was the fourth director.  
Messing is survived by his wife and life partner Rita, son Simon, daughter in law Lisa, and three grandchildren (Daniel, Lukas, Henry). He is also survived by sister Angelika; a devoted staff; and many colleagues and friends.
In lieu of flowers, the family requests that donations be made to
Joachim Messing Memorial Fund
For more information, contact Erin Sorge 848-445-4256 or esorge@waksman.rutgers.edu.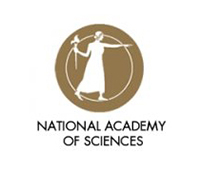 Biographical Memoir
Joachim W. Messing (1946-2019)
by Hugo K. Dooner, Robert M. Goodman, Pal Maliga and Marja Timmermans (animal, nutritional and applied microbial sciences)
---