Celebrating 75th Anniversary of Discovery of Streptomycin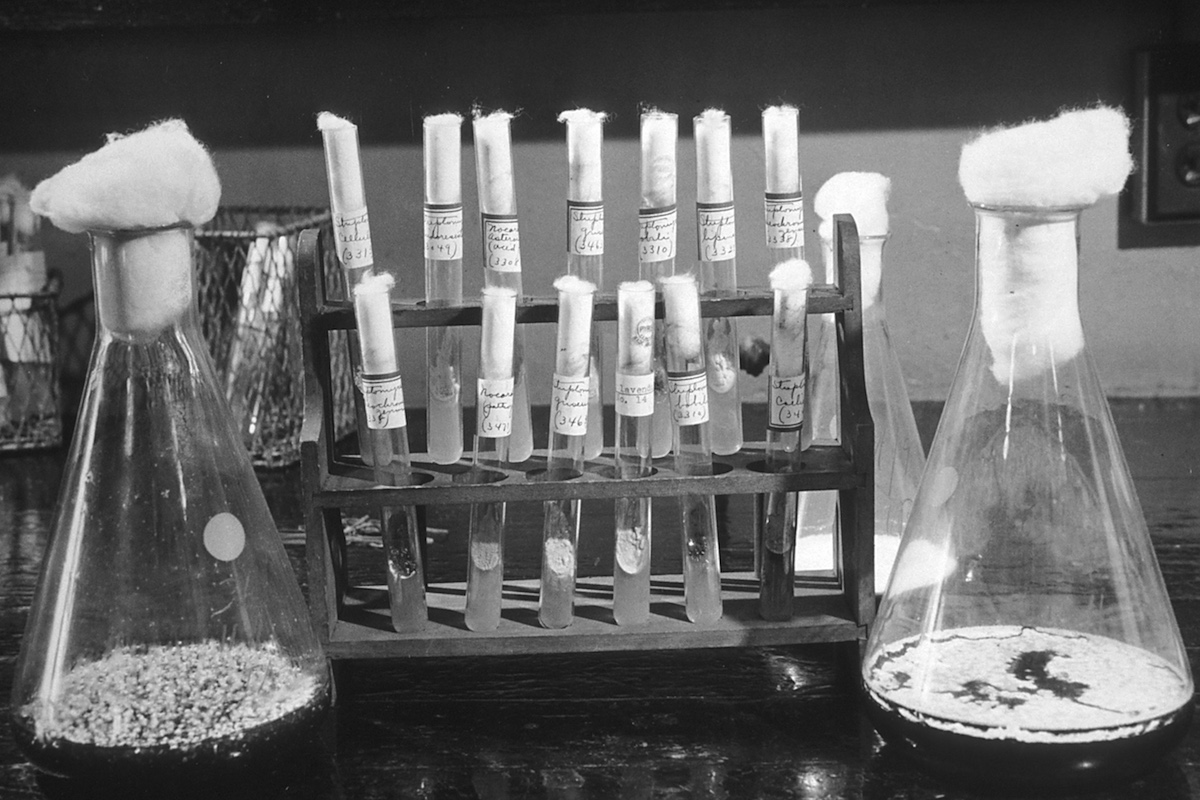 A special symposium celebrated the 75th Anniversary of the discovery of Streptomycin the world's first (1944) broad-spectrum effective antibiotic and the formal designation of Streptomyces griseus as the New Jersey State Microbe.

December 4, 2019 | 8:00 am - 6:00 am EST | Rutgers University, New Brunswick NJ
| | | |
| --- | --- | --- |
| Streptomyces griseus | Albert Shatz and Selman Waksman | Elizabeth Bugie |
Streptomycin, produced by Streptomyces griseus, was discovered by Schatz, Bugie and Waksman (1944) in the Department of Soil Bacteriology (the first such department in the country, 1901) at the New Jersey Agricultural Experiment Station (today's School of Environmental and Biological Sciences), the culmination of a systematic search for antimicrobials from soil microbes and other sources developed by Waksman's group over several years. The successful Rutgers streptomycin discovery spurred efforts to find further broad-spectrum antibiotics and other microbial products and was a driving force in establishing New Jersey as a world center for the pharmaceutical industry. The discovery of streptomycin at the dawn of the antibiotic era revolutionized the practice of medicine, disease control, and enhanced surgery. Internationally, it revolutionized the practice of public health including extending the human life span. Confirmation of the momentous advance of the discovery of streptomycin was recognized through the award of the Nobel Prize in Physiology or Medicine, 1952 to Selman A. Waksman. Martin Hall (Cook Campus) one of the world's special scientific treasures is designated as an American Chemical Society Historic Landmark and a Milestones in Microbiology by the American Society for Microbiology. In 2019 Streptomyces griseus was honored as the official New Jersey State Microbe.
Event Agenda
8:00 - 9:00 am

Registration

9:00 am   

Welcome, Max Häggblom (Biochemistry and Microbiology)

Executive Dean Robert Goodman (School of Environmental and Biological Sciences)

Chancellor Christopher Molloy (Rutgers-New Brunswick)

9:30 - 10:10 am

Symposium keynote
Joan Bennett (Rutgers University, Plant Biology):
Waksman et al. – Their lives with the microbes

10:10 - 10:50 am

Symposium keynote
Lee Reichman (Rutgers New Jersey Medical School Global Tuberculosis Institute)
Tuberculosis –  How far we've come

10:50 - 11:30 am

Symposium keynote
Cameron Currie (University of Wisconsin): Ants, agriculture, and antibiotics

11:30 am

President Robert L. Barchi

12:00 - 1:00 pm

Lunch

1:00 - 1:40 pm

Symposium keynote
Richard Ebright (Rutgers University, Waksman Institute): Antibacterial drug discovery targeting bacterial RNA polymerase

1:40pm - 2:20 pm

Symposium keynote
Todd Black (Merck Research Laboratories): Challenges in discovery and development of novel antibacterial therapies

2:20 - 3:00 pm

Symposium keynote
Karen Bush (Indiana University): Antibiotic resistance – the problem that never goes away

Coffee Break

 

3:30 - 4:10 pm

Symposium keynote
Martin Blaser (Rutgers University, Center for Advanced Biotechnology and Medicine): Negative effects of antibiotic use

4:10 - 4:50 pm

Symposium keynote
Rita Colwell, (University of Maryland): Polymicrobial infections –  the new normal

5:00 - 6:00 pm

Reception
Location Details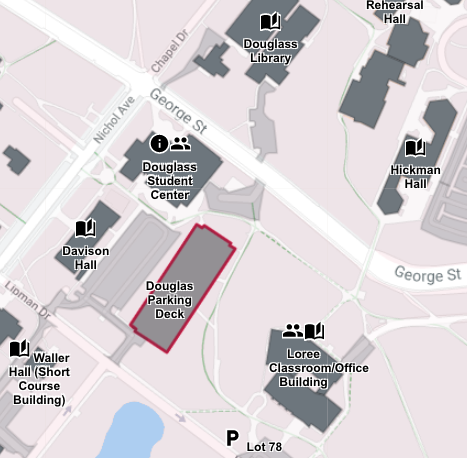 Trayes Hall, Douglass Campus Center
100 George Street, New Brunswick, NJ
Directions and Parking 
Event Details:
Department of Biochemistry and Microbiology
---