Meet Assistant Professor Dr. Annika Barber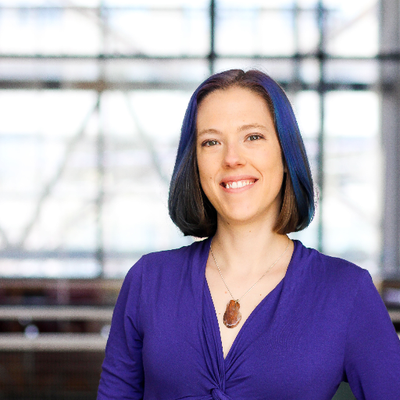 The faculty is excited to announce that Dr. Annika Barber (the University of Pennsylvania) is the newest faculty member of the Waksman Institute. Annika brings her experience as a passionate researcher and innovative scholar to the Institute and the Department of Molecular Biology and Biochemistry. The transition to Lab Director and tenure-track Assistant Professor is dedicated to the areas of teaching, service, and scholarship.
Background

Postdoctoral Fellow, University of Pennsylvania 2013-2018 (Amita Sehgal)
Ph.D. Thomas Jefferson University, 2009-2013 (Manuel Covarrubias)
B.Sc. Biology, Bryn Athyn College of the New Church 2005-2008
Annika Barber received her Ph.D. in Cell Biology from Thomas Jefferson University in 2013 where she used patch-clamp electrophysiology to investigate ion channel-drug interactions. She then joined the Amita Sehgal lab as a Postdoctoral fellow at the University of Pennsylvania. In the Seghal lab, her research focused on understanding the coordination of competing and complementary behaviors such as circadian rhythms, sleep, feeding, and mating in the pars intercerebralis (PI), which serves as a proto-hypothalamic region in Drosophila. Annika is passionate about integrating diverse and cutting edge methodology to understand the fundamentals of behavioral neuroscience at the molecular, cellular and network levels.
Welcome Dr. Annika Barber!
---